Summary
The Secretlab TITAN Evo 2022 is a great example of the company's consistency and quality.
This chair comes with SoftWeave Plus Fabric upholstery which is designed to last you a long time while also providing comfort. On top of that, you get modern magnetic features and a solid chair to keep you upright and active when gaming or working.

And while it's on the pricier side, you're getting a lot of value when you invest in this model.
• Up to a 5-year extended warranty
• Black, cookies and cream, arctic white, plush pink, frost blue, mint green, colors
• Special edition Minecraft and D.Va designs
• Easy assembly

Cost: $659
Rating
4.7
Pros
Cons
Very comfortable
Upholstery is tough and pet-friendly/scratch resistant
Magnetic attachments make for easy assembly
Ergonomic design
Durable build
Relatively pricey
The head pillow can slip off the chair
Gaming technology has come a long way since the first couple of arcade game machines. Not only are there super-powerful computers that can process realistic graphics, but there's also high-quality gaming equipment designed to improve comfort and performance while playing.
A perfect example of this is the modern gaming chair. These chairs are specifically designed to keep you engaged while also keeping you comfortable during games. And in today's market, Secretlab is easily one of the top brands available.
Secretlab chairs are known to be some of the most premium options for gamers and even people looking for a comfortable and stylish office chair, and the TITAN Evo 2022 is no exception.
The TITAN Evo 2022 is a classic Secretlab chair that has all the features you would want, and even some modern innovations. The company commonly finds itself on the top of "Best Gaming Chair" ranking lists, and this model is a great example of why.
With that said, there are some slight flaws to this chair that are worth considering. And in this comprehensive review, we take a deep dive into the details of why you should or shouldn't get the Secretlab TITAN Evo 2022 model.
Keep reading to learn more.
Comfort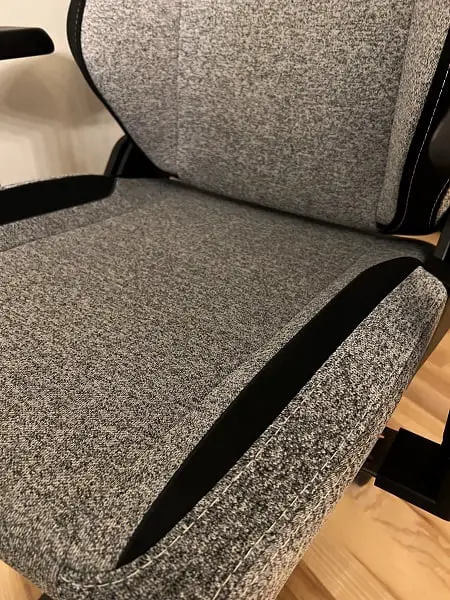 Does Secretlab ever disappoint when it comes to comfort?
Well, if they have, it wasn't with this chair. There are many variations of the Secretlab TITAN Evo, but we decided to test out the Regular Sized Cookies & Cream SoftWeave Plus variation. And as expected, sitting down in this chair feels comfortable and natural, while still providing full lumbar back support.
The upholstery is soft enough to cradle and support you, but it isn't too soft that you sink in. On top of that, the chair is designed to always keep you comfortable, regardless of your position. When you look at the Secretlab TITAN Evo, you can tell that it's designed for comfort and performance.
So, whether you have an 8-hour workday ahead or plan to finally finish the last chapter of Red Dead Redemption 2, this is a good choice if you are looking for a new office or gaming chair.
Durability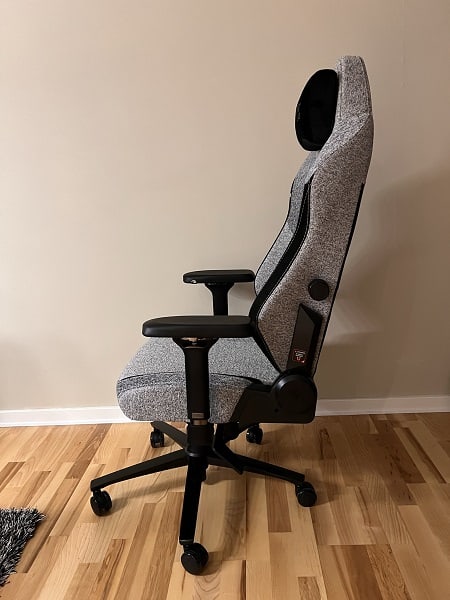 While the SoftWeave Plus upholstery does add a bit to the price, it does make for a more durable chair. This is because the fabric is designed to withstand scratches while also feeling great when you sit down on it.
So, if you have cats around the house and don't want them to destroy your new gaming chair, this model will serve its purpose.
If you're looking to save some money, you can also opt for the other upholstery options, but keep in mind that they won't be as durable as this one.
Another reason this chair is really durable is the build quality. Just like other Secretlab models, 2022's TITAN Evo feels very sturdy and durable.
Assembly & Adjustability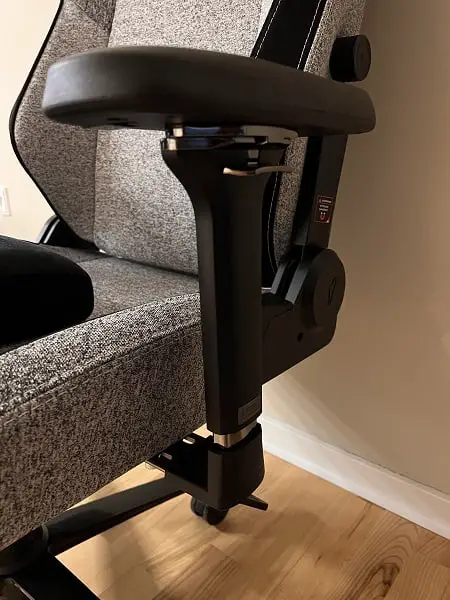 For this review, we decided to test out the regular-sized model. This is because most people will fit into this chair since it's designed to accommodate a lot of sizes.
When it came to assembly, we found the whole thing to be a breeze. In fact, considering how complex and premium this chair is, it was actually a great surprise to learn how easy it was to assemble the whole thing.
To start, the back of the chair contains metal holes for the screws. That way, you don't have to dig deep into the chair and wiggle the screw around just for it to latch on to the chair. Additionally, the right side features a metal hinge bracket, that also makes it easier to screw in.
And if that weren't enough, the plastic coverings that go on top of that attach magnetically, so you don't have to worry about additional screws. For added comfort, you can also get the TechnoGel Armrest Top, but that isn't exactly necessary.
Once you have everything screwed together, the rest of the chair attaches magnetically. The one complaint we have about this model though is that the magnets to connect the memory foam pillow to the chair could have been stronger. We found that we could easily knock it off the chair without too much effort. This is a minor flaw, but it's still worth considering.
With this chair, you don't have a detachable lumbar pillow. Instead, the lumbar support is built-in. That way, whenever you adjust the chair to a lying-down position or just recline it a bit, the lumbar support is placed in just the right area to provide you with a lot of comforts.
To adjust the backrest, all you need to do is pull on the lever on the right. This is very easy to do, and since the chair can freely tilt back and lock at any angle, there are a lot of possibilities with this model.
But aside from the backrest adjusting, you can also lower the armrests as you need. While this may not seem like a valuable feature right away, you'll find that it does a whole lot when it comes to comfort.
Lastly, this model features an aluminum base and rubber wheels. That way the chair can easily roll over the carpet and floor with no real problems.
Value For The Money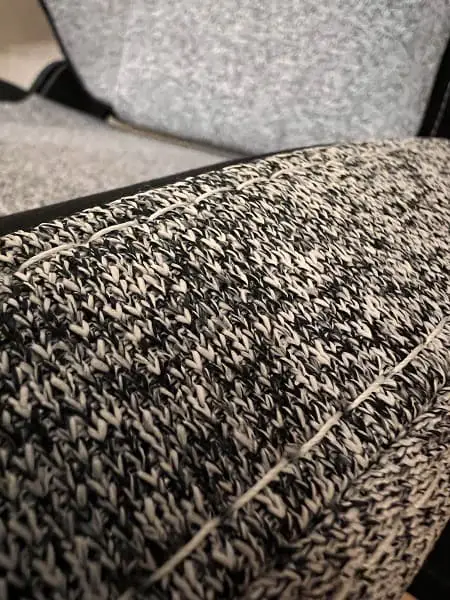 This Secretlab chair is on the pricier side, especially since we tested out the model with the premium upholstery. However, despite the high price tag, we did not feel like the chair wasn't worth it.
In fact, when testing the chair out, sitting on it, and assembling it, we found that it was worth every single penny. So, if you're looking for a premium gaming chair with premium features, this is a great option for you.
However, if you're just a casual gamer on a tight budget, this might be a bit out of the price range. Instead, you may want to check out some other budget-friendly options like this Flexispot model.
Conclusion
Secretlab has yet to disappoint gamers with their chairs. Yes, they may be expensive, but you definitely get what you pay for. With this model, we got a beautiful Cookies & Cream colorway, a premium SoftWeave upholstery, and a very durable build.
All in all, this made gaming feel much better than it already does. You can tilt the chair a bit forward so you can focus a bit more on what's happening in the game, or you can even tilt it and recline it all the way back if you're playing a more casual game.
Anyone on the hunt for a premium gaming chair should definitely check this model out. On top of all that, it even comes in a variety of color options with different upholstery choices that you can choose if you're looking to save money.